Program Management
Program Management competencies are ones that state what the program manager should do by applying his or her knowledge of program management in order to be able to deliver the proposed and planned benefits of the program. At easySERVICE, we delivers a full range of services from program management to developing the business process model and software solution design through application setup, technical and DBA tasks, testing, training, roll-out, and post-production support.
Our consultants have proven knowledge in both the technical and related functional areas as they define and analyze business processes and requirements, then configure the solutions specifically to the customers' needs and maximize the return on their investment. easySERVICE provides highly experienced program managers and project managers with the leadership capabilities to successfully guide, manage, and support high-visibility initiatives.
Whether you require resources long term or short term, PM Solutions has the flexibility and talent to accommodate your resource needs. We specialize in:
Managing strategic, mission-critical initiatives: Our clients utilize our consultants when they can't afford program or project failure - even staffing companies turn to us!
Recovering troubled projects: Our consultants are skilled at conducting rapid diagnosis of problems, instituting course corrections, and bringing projects back on track.
Interim leadership: We can take charge of PMOs and similar organizations, run them for you for short or long term durations, and transition them back to you when you're ready.
Filling skill set gaps: If your people are proficient in some areas but not so much in others (e.g., risk management), we can provide the expertise you need. We can also help better manage key resource dependency issues.
Supplementing resources when demand exceeds capacity: From Business Analysts to Project Controllers to Program Managers, we can help fill your staffing shortages.
According to PMI, "project management is the application of knowledge, skills, tools, and techniques to a broad range of activities in order to meet the requirements of a particular project." There are five phases of project management and if the lifecycle provides a high-level view of the project, the phases are the roadmap to accomplishing it. At easySERVICE, we support all 5 Phases of Project Management.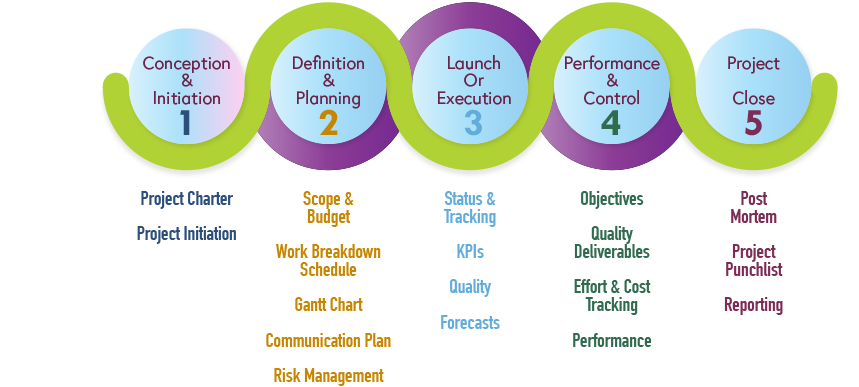 easySERVICE specialize in providing Human Capital Management, Financial Management, Grant Management, Customer Relationship Management, Performance Management, Supply Chain Management, NetWeaver, ABAP, Business Intelligence, and Industry Specialization solutions to our clients. easySERVICE has the processes, the experience, and the expertise to help customers successfully deploy Enterprise Solutions by SAP, PeopleSoft and Oracle. We are dedicated to deliver enterprise solutions Public Sector and Commercial Sector clients with exceptional results.