Network Management System
easySERVICE has developed network management systems(NMS) used in some of the most demanding environments on earth, from strategic command and control centers deep inside mountains to satellite communications systems in outer space. This heritage is evident in our approach network and communications systems, where we approach every client as a "mission critical" assignment. We know that your communications network and data are among the most vital assets of your organization. It's all about delivering critical information to key actors so they can make the right decisions. And while technologies continue to change rapidly, the requirements for dependability and security remains a constant.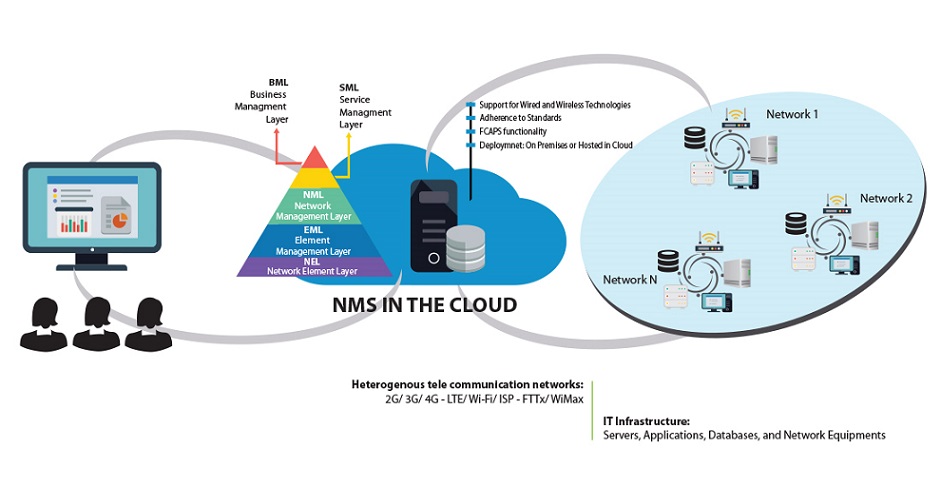 We take a complete lifecycle approach to designing and supporting enterprise networks, so as to help you achieve incremental or revolutionary change. Our solutions encompass voice, video, data, narrowband, broadband, mobile and cloud technologies. We have the qualifications to work on secure and non-secure communications.
easySERVICE can help with:
Cloud Migration
Core Networking
Data Center Consolidation
LAN/WAN Networks
Satellite Communications
Voice & Video Networks
Wireless Communications
Designed to integrate smoothly with existing network-management system's, processes, and workflows, the customer employs carrier-specified Automatic Configuration Server (ACS) functionality. easySERVICE's EMS is a centralized fault, configuration, accounting, performance and security (FCAPS) management tool for telecom network operators that offers touch-less configuration and turn-up. The resulting key benefits are:
Lower Operating Costs. Remote management combined with SmartNode set-it-forget-it reliability eliminates costly truck rolls for turn-up, troubleshooting or replacement.
Touchless Provisioning. Automatic Configuration Server (ACS) automatically configures and provisions each SmartNode on power-up.
Remote Management. Use the intuitive Patton EMS web interface to turn-up, troubleshoot, reconfigure, and update software for all your SmartNode CPE from any location.
Manage Third-Party Devices. Powered by the Axiros open system platform, provided by Axiros, the Patton EMS can manage any vendor's CPE.