Service Desk & Contact Center
easySERVICE understands that call centers are the beating heart of customer and citizen response in delivering essential services. Call center design can have a profound effect on the efficiency of operations, while each call center touch can create a lasting impression of your organization.
We have helped our clients set up call centers that can handle millions of inquiries and transactions and will apply best practices learned across leading public sector and corporate clients to design the best approach for your needs. This includes blending web-based, integrated voice response (IVR) systems, and human customer service. Our call center can also serve as the front end for a range of services to include document processing, eligibility determination, data verification, records management, fulfillment, delivery, and tracking.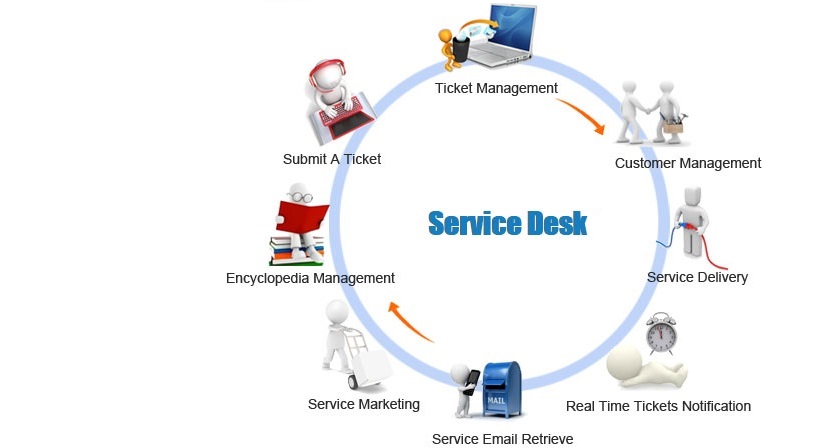 Whether our services support 200 users or 20,000 users, easySERVICE's service desk & contact support leverage partnership with our clients to deliver increased value. Our approach is geared to provide consistent IT support as organizations embark on modernization efforts. We employ a single point of contact for providing technical support to end-users whether CONUS or OCONUS.
easySERVICE's call center support is based on industry best practices. We apply these to a variety of service desk, help desk & contact center services, including:
Tier I, Tier II, and Tier III Support
IT Customer Support
Contact Center Support
Knowledge Management Support
E-Commerce and Storefront
Emergency response
Counseling
Immigration services
Healthcare services
Our approach to call center management helps government clients to match the efficiency and satisfaction levels of best consumer companies, so as to create a positive experience that translates into an enhanced reputation. An important part of that is the dedication to service excellence shown by easySERVICE team members, who bring a positive and caring approach to every interaction.