Overview
General Contractor
Survey & Mapping
Information Technology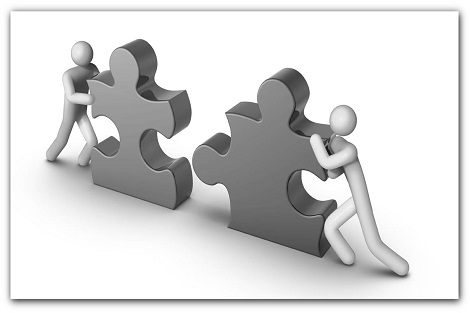 easySERVICE™ Data Solutions, is a fully licensed and insured managed IT Services Company, serving all of the United States.
DUNS: 031762894
CAGE: 6PZR1
At easySERVICE, Our approach is to hold a diversified portfolio of contract vehicles that allow our customers to access our services quickly and easily. Contracts can be fully executed within two weeks of receiving a requirement, significantly reducing the procurement burden for our customers. easySERVICE™ Data Solutions can receive sole-source IT services prime contracts under any of the following set aside programs
8(a) Sole Source Contracts: easySERVICE™ Data Solutions is an 8(a) certified firm. (2015-2024).
WOSB Set-Aside: easySERVICE™ is a 100% Women Owned Small Business (WOSB) Certified firm.
EDWOSB Set-Aside: easySERVICE™ Data Solutions is a 100% Economically Disadvantaged Women Owned Small Business (EDWOSB) Certified firm.
Total Small Business Set-Aside: easySERVICE™ Data Solutions is a Total Small Business Certified firm.
Small Business Set-Aside: easySERVICE™ Data Solutions can receive sole-source set-aside prime contracts for IT services, as a Small Business Certified firm.
easySERVICE is a General Contractor and Construction Management company specializing in institutional renovations and construction. We have completed many construction projects nationwide, including numerous Government, Federal and Military structures of various designs and sizes.
Our seasoned estimating team has work with industry's top contractors and knows how to evaluate bids, negotiate pricing, and provide cost-saving ideas to the project giving the client the best results.
We can be on-site full-time for the duration of the recovery, or intermittently as the job demands. Our team ensures you pay appropriately for the services you receive and that you receive the services you are entitled to.
Our project management team is trained and competent to track and control costs, material delivery, labor production, job schedules, quality, systems validation, and building start-up to ensure successful project delivery.
We offer a wide range of preconstruction services by taking advantage of our estimating team, subcontractor base, and experienced field professionals. Our team of specialists takes a proactive approach to understanding exactly what results our client desires.
easySERVICE has an impressive store of talent and capabilities. Over the years we have strategically expanded to offer digital aerial mapping, GIS, terrestrial laser scanning, subsurface utility engineering, utility coordination, mobile and airborne LiDAR, and hydrographic surveying.
Our complete geospatial approach gives us the tools and skills to develop efficient and customized solutions for projects of any scale. With projects successfully delivered nationwide, the breadth and depth of our available workforce means we are able to accomplish large-scale projects on accelerated schedules.
Some of our offered services are:
Construction and Topographic Surveys

Ecological & Biological Surveys

Geospatial Analysis & Data Management

Hydrographic Surveys (e.g., Canals, Rivers, Lakes, Ponds, Harbors etc.)

Subsurface Utility Engineering (SUE) Surveys
easySERVICE is proud to foster success within the public/private sector with top tier IT services, advanced solutions, project guidance and dedicated support for Fortune 100 companies, U.S. Federal Civilian, Department of Defense, Intelligence, State and Local Government agencies. Using the right combination of people, processes and technologies, easySERVICE drives efficiencies and responsiveness, promotes agency-wide system modernization and ensures the highest standards of compliance.
easySERVICE understands how you must work. It is all about achieving the mission within the framework of government regulations, requirements, standards, certifications, registrations, and the law. Our people are trained and experienced in working according to this framework, which promotes smooth cooperation between easySERVICE and government agencies in both implementing solutions and in contracting.
Together, easySERVICE and you do the right thing the right way.