Overview
Differentiator
Contract Vehicles
NAICS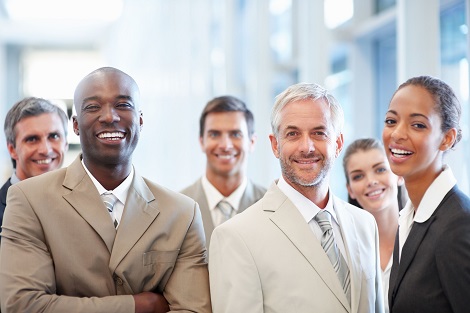 Established in 2011, Stellar Phoenix Solutions is certified by the Small Business Administration (SBA) as an 8(a), Minority Woman-Owned, Small Disadvantaged Women Owned Small Business focused on a diverse range of project planning, design, environmental & regulatory compliance, restoration & mitigation, and construction management. We specialize in technical services to federal, state, and commercial clients nationwide.
We provide diversified management, engineering and scientific services. Our interdisciplinary teams of scientists, engineers and planners provide scientifically defensible and realistic solutions to complex resource challenges facing municipalities, utilities, government agencies, non-profits and other businesses.
Our portfolio is broken into the following categories: Emergency Response & Disaster Recovery, Marine Operations, Environmental Mitigation, Information Technology & Logistics, Drone Technologies and Engineering & Architectural Services.
Our employees take a lot of pride in what they do and we achieve optimal result for our customers through dedicated focus and attention.
We understand the importance of confidentiality and duty, making sure all processes are adhered to efficiently and completely.
Understadning expectations of our customers is the key to success, we take ownership of the work we do and meet all our performance obligations
When faced with challenges and unexpected events, we rise to the occasion to identify new strategies to meet the objectives of the project
We do comprehensive planning and design to support infrastructure solutions, this ensures a more transparent and predictable execution path.
Our experienced team of system engineers, architects and technicians add depth to a project execution and provide additional support during critical project periods.
Stellar Phoenix Solutions, is a SBA 8(a) and Economically Disadvantaged Women Owned Small Business (EDWOSB) certified firm. We are fully licensed and insured managed IT Services Company, serving all of the United States. Our approach is to hold a diversified portfolio of contract vehicles that allow our customers to access our services quickly and easily. Contracts can be fully executed within two weeks of receiving a requirement, significantly reducing the procurement burden for our customers.
DUNS: 031762894
CAGE: 6PZR1
Our Certifications
Certified 8(a) Small Disadvantaged Business (SDB) by US Small Business Administration (2015-2024).
Certified Woman Owned Small Business (WOSB)by US Small Business Administration (SBA)
Certified Economically Disadvantaged Women Owned Small Business (EDWOSB) by US SBA
Certified as Diadvantaged Business by State of New Jersey
Certified as Minority Owned Woman Business by State of New Jersey
| Code | Description | Code | Description | Code | Description |
| --- | --- | --- | --- | --- | --- |
| 237990 | Other Heavy and Civil Engineering Construction | 238110 | Poured Concrete Foundation and Structure Contractors | 238120 | Structural Steel and Precast Concrete Contractors |
| 238130 | Framing Contractors | 238210 | Electrical and Other Wiring Installation Contractors | 238140 | Masonry Contractors |
| 541513 | Computer Facilities Management Services | 423430 | Computer and Computer Peripheral Equipment and Software Merchant Wholesalers | 423960 | Other Electronic Parts and Equipment Merchant Wholesalers |
| 515210 | Cable and Other Subscription Programming | 517911 | Telecommunications Resellers | 517919 | All Other Telecommunications |
| 518210 | Data Processing, Hosting, and Related Services | 532490 | Other Commercial, Industrial Machinery, Equipment Rental and Leasing | 519190 | All Other Information Services |
| 541330 | Engineering Services | 541370 | Surveying and Mapping (except Geophysical) Services | 541511 | Custom Computer Programming Services |
| 541512 | Computer Systems Design Services | 541611 | Administrative Management and General Management Consulting Services | 541519 | Other Computer Related Services |
| 541618 | Other Management Consulting Services | 541990 | All Other Professional, Scientific, and Technical Services | 541620 | Environmental Consulting Services |
| 561110 | Office Administrative Services | 561499 | All Other Business Support Services | 561320 | Temporary Help Services |
| 561990 | All Other Support Services | 562910 | Remediation Services | 611420 | Computer Training |
| 611430 | Professional and Management Development Training | 811212 | Computer and Office Machine Repair and Maintenance | | |